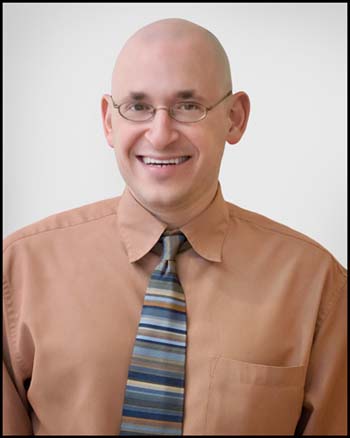 Doug Foresta, MSW
I am a speaker, therapist and radio host who helps people "break free" from stress, fear and limiting beliefs. All of my speeches, workshops and shows are geared towards sharing powerful principles that will allow you to step past fear, and achieve the life that you were meant to live.
For the past 8 years, I have worked with individuals of all ages, as a clinical social worker, therapist and teacher, and assisted them in improving their lives. Through working with the most marginalized, "down and out" individuals, and watching them turn their lives around when they set out to do so, convinced me that it is NEVER too late to start living a life of productivity, passion and joy.

Doug's Topics include:

Free to Succeed: Overcoming Fear and Limiting Beliefs.
In this presentation, Doug shares practical tools and tips for overcoming the mental traps of fear, stress and limiting beliefs. Doug has shared this presentation with such diverse audiences as sales recruiters, business students, homeless youth and incarcerated offenders. All participants will receive a "7 keys to success" action planner.
Bounce Back Living: How to Stress Less and Live More.
This presentation outlines the most common limiting emotions and beliefs that keep people from living a life of passion, joy and productivity, and how to identify and overcome them. Participants will leave with a "toolbox" of tips, tricks and strategies for overcoming their limiting beliefs. No matter what your circumstances in life, you can learn to "stress less and live more."
Lessons from Narrow Places: Moving from Fear to Freedom.
Doug shares his conviction, based on years of counseling some of the most marginalized people in society, that success is possible at any moment. Participants will gain a better understanding of the effects of fear on their mind, body and spirit, and will leave this workshop with the tools and knowledge to instantly overcome fear. Doug shares the lessons he has learned from working with people trapped in the "narrow places" of incarceration, addiction, toxic relationships, homelessness and trauma.
Home • Audio Tapes • Handbook • Humor Kit • Presentations • Clients • Doug Foresta